WRESTLING CLASSES IN MELBOURNE
Martial arts gym with 60+ positive google reviews
Looking for a wrestling gym in Melbourne that caters to all skill levels? Look no further than John Donehue Jiu Jitsu and MMA. Our gym is renowned for its diverse range of classes, including Brazilian Jiu-Jitsu, Mixed Martial Arts, Kids Martial Arts, Muay Thai, Wrestling, and Boxing.
The wrestling classes offered under the guidance of Head Coach John Donehue, a highly accomplished individual in the sport. Coach boasts a notable history in wrestling, having trained and coached numerous esteemed wrestlers and MMA fighters, such as the UFC heavyweight champion Randy Couture, UFC hall of famer Frank Trigg, and was a student and training partner of the great NCAA National champion Rico Chiapparelli, among others.
Irrespective of an individual's age or experience level, the wrestling classes cater to all who wish to enhance their wrestling techniques or desire to maintain a healthy lifestyle. Therefore, if one is looking for an ideal platform to achieve their wrestling goals, the organisation's wrestling classes provide a suitable choice.
Join us for a class today and discover why we're one of the best wrestling gyms in Melbourne!
How to get started in wrestling
Get the right wrestling gear.
To get started in wrestling, you'll need wrestling shoes, headgear, and a white rashguard. The gym may provide some of this gear or recommend trusted suppliers. 
Attend a trial class.
Our free trial classes are designed to introduce new wrestlers to the basics of the sport before committing to a membership. These classes are a great way for you to get a feel for the sport and what we offer at John Donehue Jiu Jitsu and MMA.
Focus on technique.
Wrestling requires technique, skill and discipline. It is important to listen to your coaches and focus on developing your technique during each class. Consistent practice and repetition will help you develop the fundamentals of wrestling and progress to more advanced techniques.
Stay committed.
Wrestling is a challenging sport that requires hard work and dedication. It is important to stay committed to your training and attend classes regularly to see progress. With time, you will see improvements in your skills and technique, and gain a deeper appreciation for the sport.
When joining John Donehue Jiu Jitsu and MMA, you can expect a supportive and challenging environment that fosters growth and development. You will train alongside fellow wrestlers of all levels, from beginners to advanced athletes, and learn from experienced coaches who are passionate about the sport. Expect to be pushed to your limits, both physically and mentally, as you develop your wrestling skills and achieve your goals.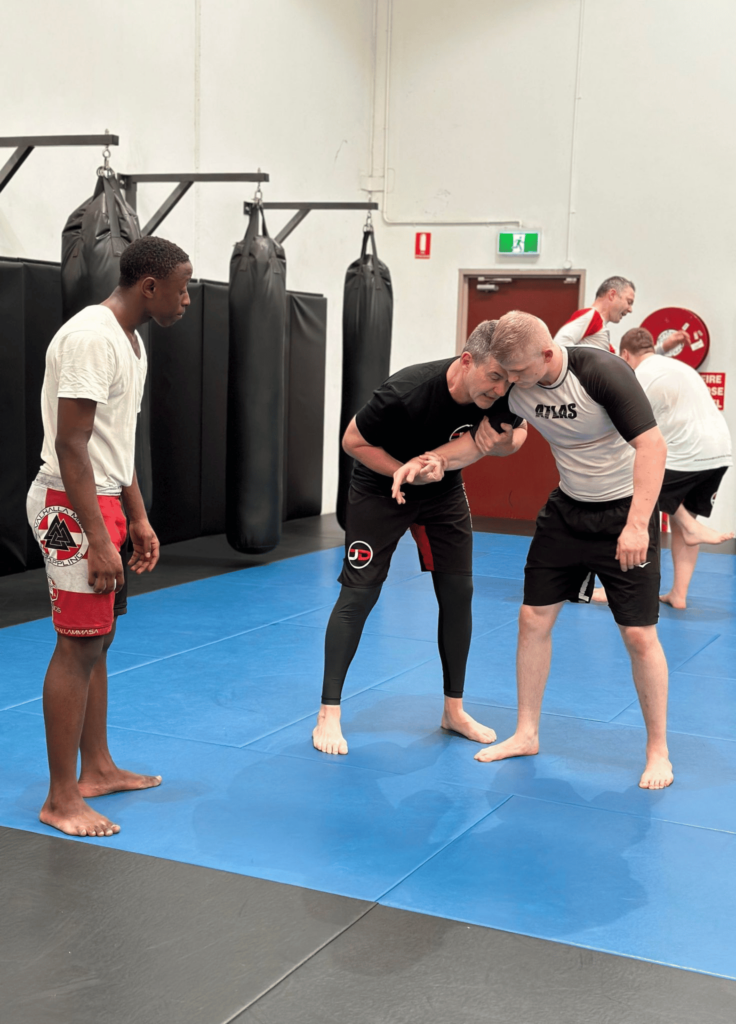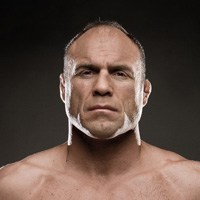 RANDY 'THE NATURAL' COUTURE UFC HEAVYWEIGHT CHAMPION
John Donehue is one of the major reasons for my success in winning the UFC Heavyweight Title. He is a great coach and great friend.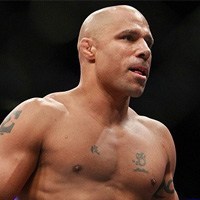 FRANK TRIGG UFC HALL OF FAMER
He makes things simple to understand and effectively implement it into my game. JD can teach me something on a Monday that I can on use on Saturday night to win my fight.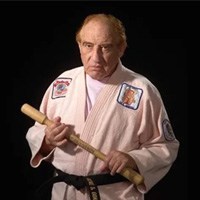 'JUDO' GENE LEBELL THE GODFATHER OF GRAPPLING
This man has World of knowledge. John is not only the best in Australia but one of the best in the world. A classic in his field and a legend in his own time.