TRAIN BOXING IN MELBOURNE
Martial arts gym with 60+ positive google reviews
Are you looking for a boxing gym located near you in Melbourne? Look no further than John Donehue Jiu Jitsu and MMA, a world-renowned gym that offers a diverse range of classes, including group classes, Brazilian Jiu-Jitsu, Mixed Martial Arts, Kids Martial Arts, Muay Thai, Wrestling, and Boxing.
Our boxing classes are run by Coach Pete. His classes start with warm-ups, shadow boxing and pad work followed by bag work and conditioning rounds. Our MMA gym is equipped with a fully dedicated strength and conditioning room, raised boxing ring for technical sparring sessions, and a variety of suspended bags.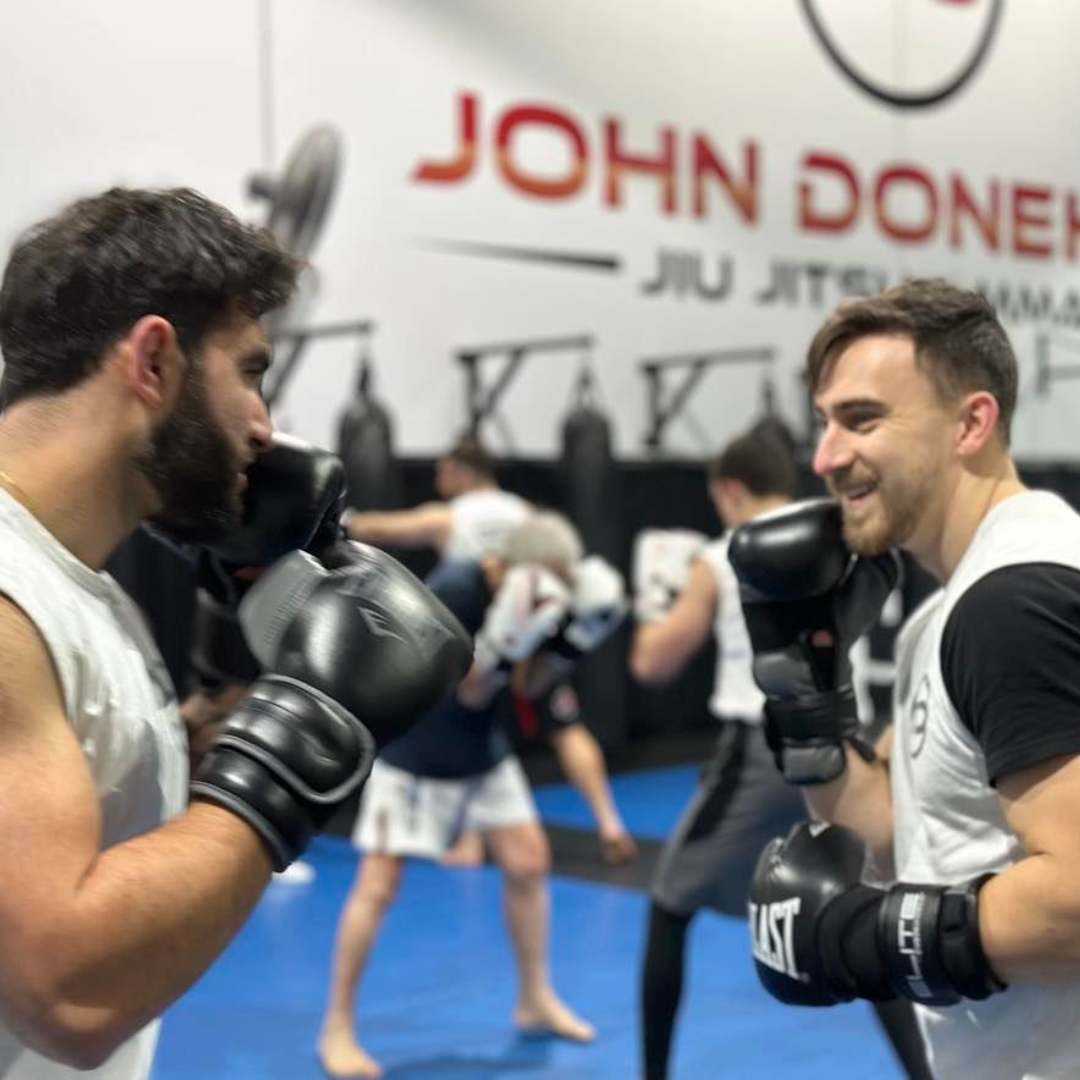 Book yourself in for an introductory trial session with one of our Boxing Coaches. We will spend the 45-minute session getting you prepared for your first class.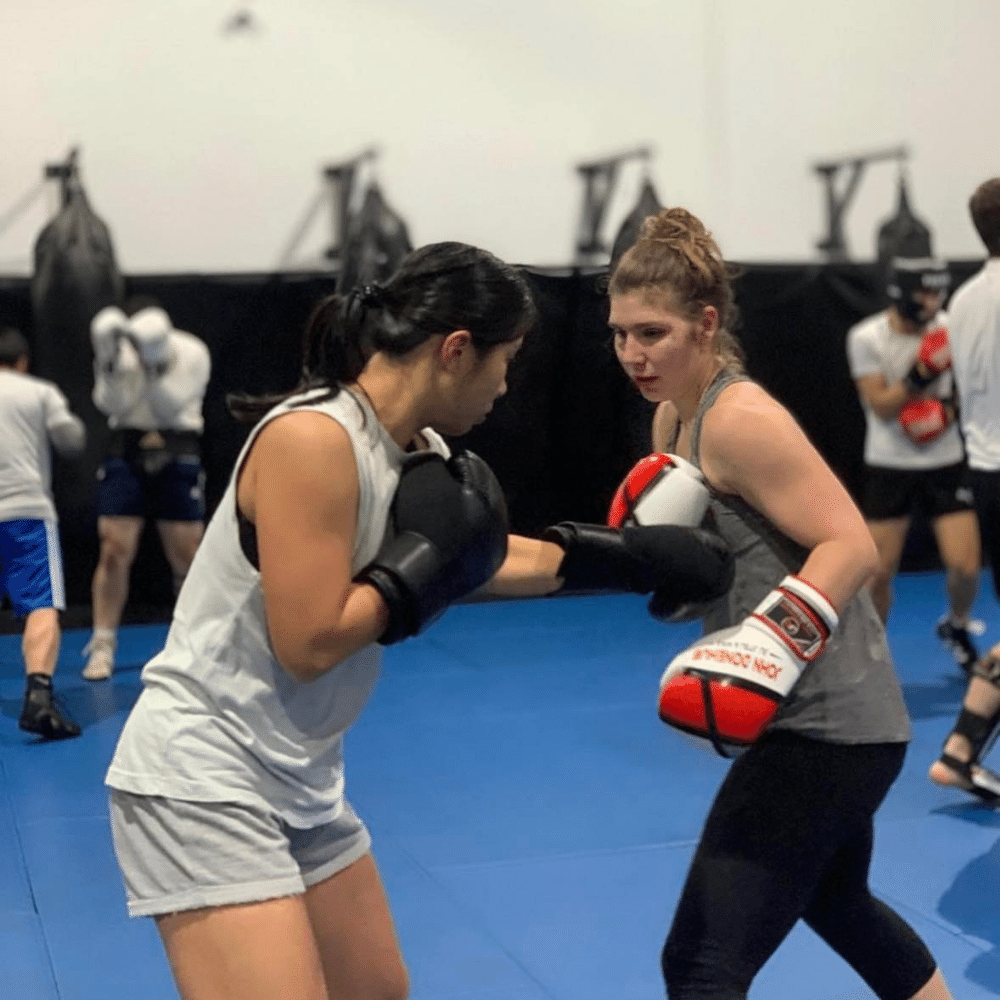 To prepare for your first boxing class, we recommend that you bring a water bottle, sweat towel and boxing gloves. If you do not have boxing gloves, you can borrow some from reception.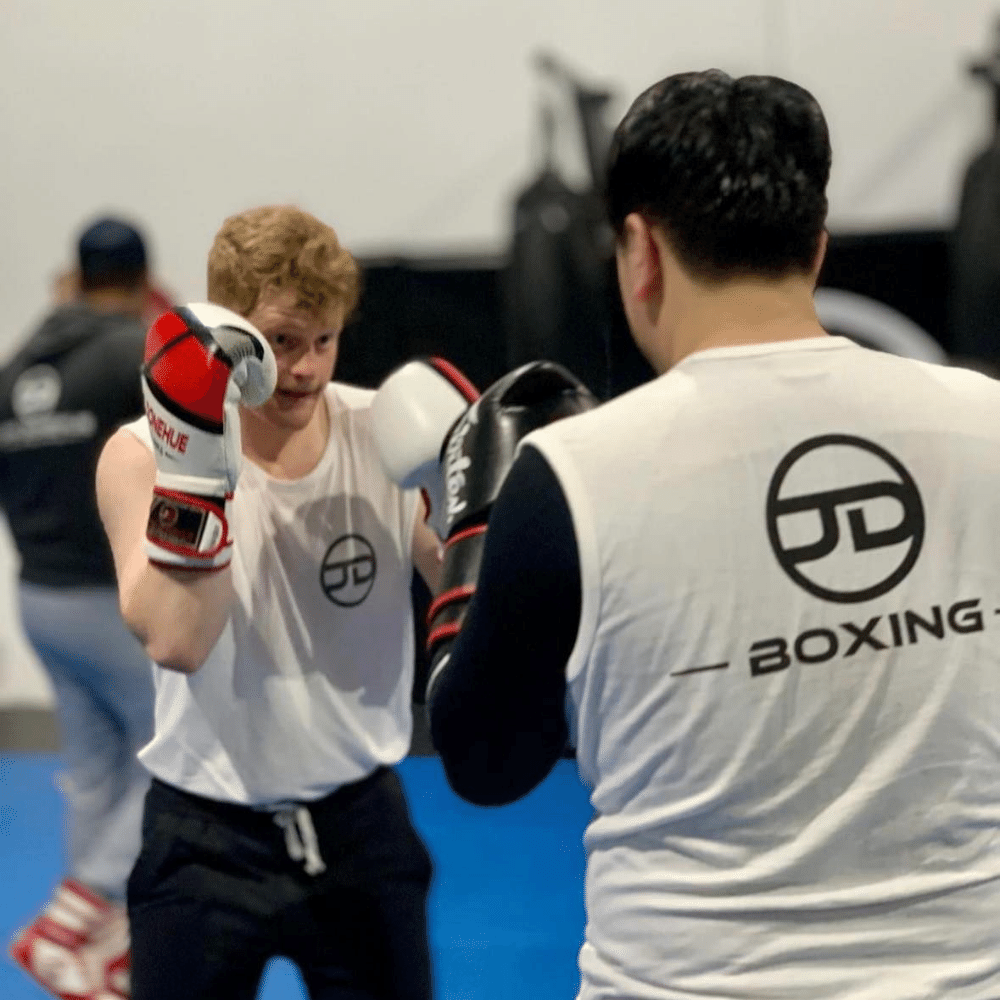 The class involves a cardio and strength workout that helps improve endurance, coordination and stamina. Please arrive 20 minutes before your class begins so we can introduce you to the Coach.
Located near Chadstone, our boxing gym is easily accessible from Clayton, Clayton South, Glen Waverley, Mount Waverley, Wheelers Hill, Mulgrave, Springvale, Oakleigh, Bentleigh and surrounding suburbs easily accessed from the Monash Freeway.
By signing up to a John Donehue Jiu Jitsu and MMA membership, you gain access to dedicated training space, including competition grade boxing equipment, access to our strength and conditioning room, raised boxing ring and a variety of suspended bags to practise your boxing techniques.
Ready to start your boxing journey? Here are a few tips to help you get started:
1. Take our free trial class
This is a great way to learn the basics and get comfortable with the equipment and techniques before committing to membership.
2. Invest in quality equipment
To ensure your safety and get the most out of your training, it's important to invest in quality boxing equipment, such as 16oz gloves and hand wraps all of which we have for our members.
Set achievable goals for yourself, such as increasing your endurance, improving your technique, or losing weight. Having specific goals will keep you motivated and help you track your progress.
Make sure to practise regularly and stay committed to your training. With dedication and hard work, you'll see progress and achieve your goals in no time. We recommend showing up a minimum of two times a week and optimising your routine and skills from there.
John Donehue Jiu Jitsu and MMA is the perfect MMA gym for anyone looking to improve their fitness, learn self-defence skills, and achieve their full potential. With a world-renowned coach, spacious facilities, and a wide range of classes, we are the perfect place to start your boxing journey. So why wait? Get started today and get ready to get in shape and improve your technique!
Our gym offers clean and spacious male and female change rooms equipped with modern shower facilities to ensure our members have a comfortable and hygienic experience after their workout. The showers and toilets are regularly cleaned and maintained to ensure they remain in excellent condition. With these amenities, our members can freshen up and get ready for the rest of their day with ease and comfort.
Whether you're looking to improve your boxing, fitness, learn self-defence skills, or hone your technique, John Donehue Jiu Jitsu and MMA has something for everyone. We also offer classes in Jiu Jitsu, MMA, Muay Thai, and Wrestling designed for anyone, regardless of experience and fitness level. Check out our Youtube video, "What's it like to train martial arts?" with testimonials from our actual students, to see what our classes are all about.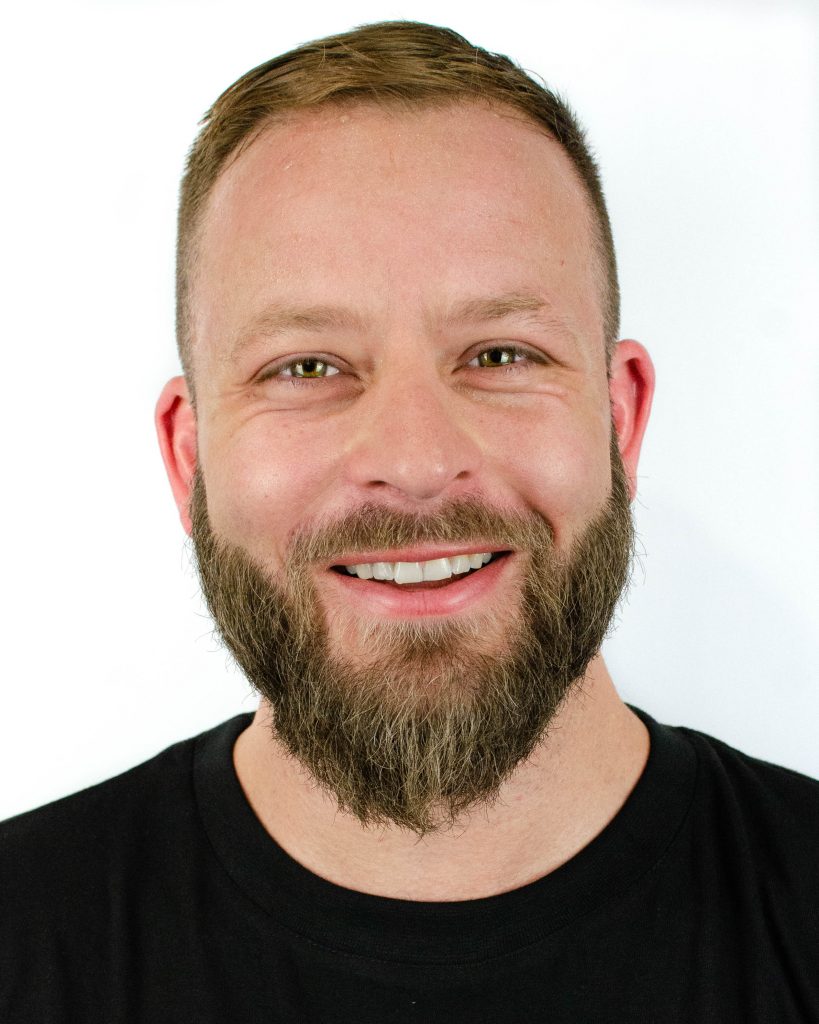 BOXING COACH AT JOHN DONEHUE JIU JITSU AND MMA
Pete has trained alongside and worked closely with multiple world champions and achieved some success in the ring himself. 
Despite this, it was his love of teaching and interacting with people that bought him to his career in training. After the sport helped him overcome some of his own personal hurdles, he is now passionate about sharing it with others and helping them reach their own goals along the way.
Boxing, Muay Thai, Jiu Jitsu, MMA and Wrestling