MUAY THAI CLASSES IN MELBOURNE
WE OFFER A RANGE OF MUAY THAI CLASSES THAT CATER TO ALL FITNESS LEVELS
TRAIN MUAY THAI WITH FRIENDLY TRAINING PARTNERS
MUAY THAI TRAINING IN MELBOURNE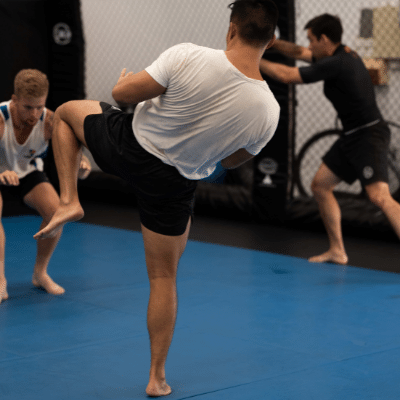 Muay Thai, which translates to Thai Boxing or Kick Boxing, is a system of combat that is over 4 centuries old. At that time, Muay Thai was time tested and proven effective by the ancient warriors of Siam.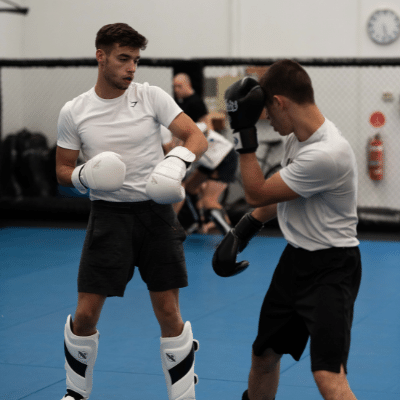 Around the early 1920's, Thai Boxing evolved into a modern day sport, similar to boxing you would see on TV, and today is known as Thailand's national sport. Muay Thai teaches the student or fighter to use their most effective natural weapons; fists, knees, elbows and legs.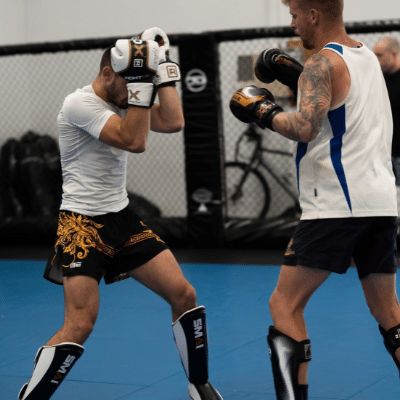 During ancient times, the Thai people developed Muay Thai as a dominating and combative system to be used against the enemies from other nations.
"THE MAN AT THE TOP OF THE HILL DIDN't FALL THERE" - VINCE LOMBARDI
All types of people, worldwide, use Muay Thai to not only learn how to defend themselves, but also as a way to get in shape, burn off stress and most popular, have fun. Tailored for men, women and teens, this class is one of our most popular programs at the academy. We also offer sparring classes for experienced students. Contact us now to find out more or to secure your place in one of our classes.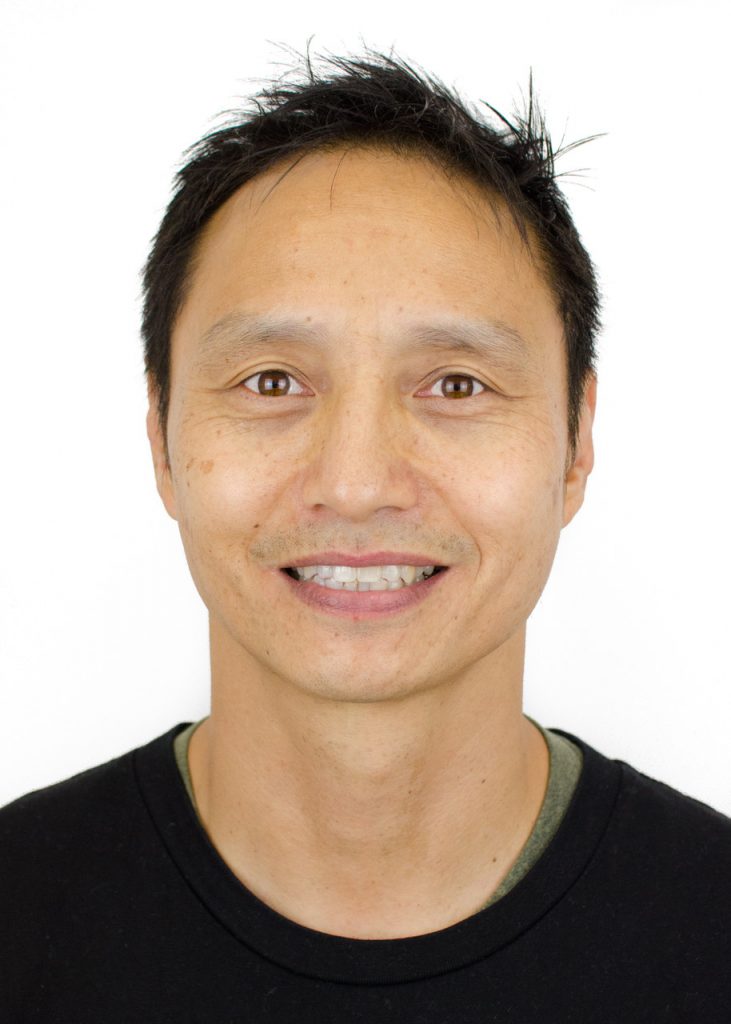 MUAY THAI COACH AT JOHN DONEHUE JIU JITSU AND MMA