BRAZILIAN JIU JITSU CLASSES IN MELBOURNE
Gaining fame as the first martial art to dominate the UFC, Brazilian Jiu Jitsu (BJJ) remains one of the most effective forms of self-defence and an essential component of MMA. Are you ready to master the art of grappling?
BRAZILIAN JIU JITSU CLASSES
BJJ IS A GRAPPLING-BASED MARTIAL ART BASED ON CONTROLLING A RESISTING OPPONENT RESULTING IN SUBMISSION.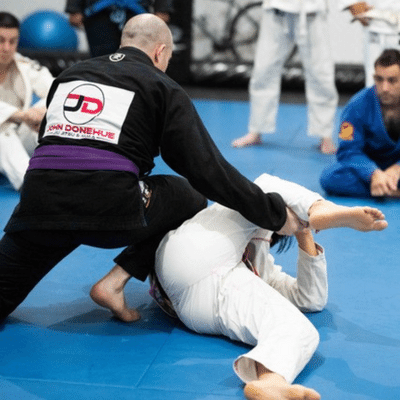 Control is generally easier on the ground, which is why much of the techniques of BJJ is centered around taking an opponent down and wrestling for dominant control positions to render your opponent harmless. Overcoming greater size, intensity and aggression with lesser size and strength is the keynote of the sport.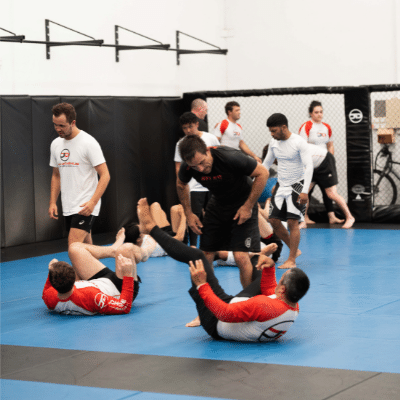 So what does a BJJ class entail? When you train with John Donehue, you'll warm up with forward rolls, backward rolls, pushups, bear crawls, hip-escapes and other movements that are essential to the sport. Then we'll move into techniques for that day. Then try your techniques with your training partners with resistance.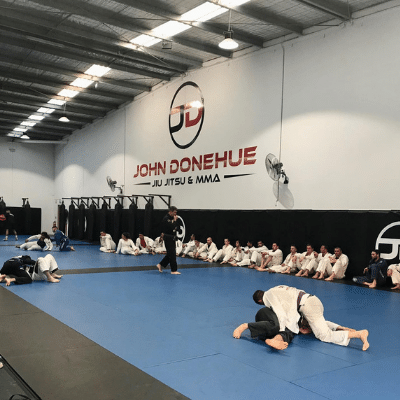 You'll have the chance to drill with a partner and get feedback from the coaches as you continue to improve.
If you're new to Jiu Jitsu, not to worry, our experienced coaches and trainers will be on hand to help you every step of the way.
HOME OF BRAZILIAN JIU JITSU IN MELBOURNE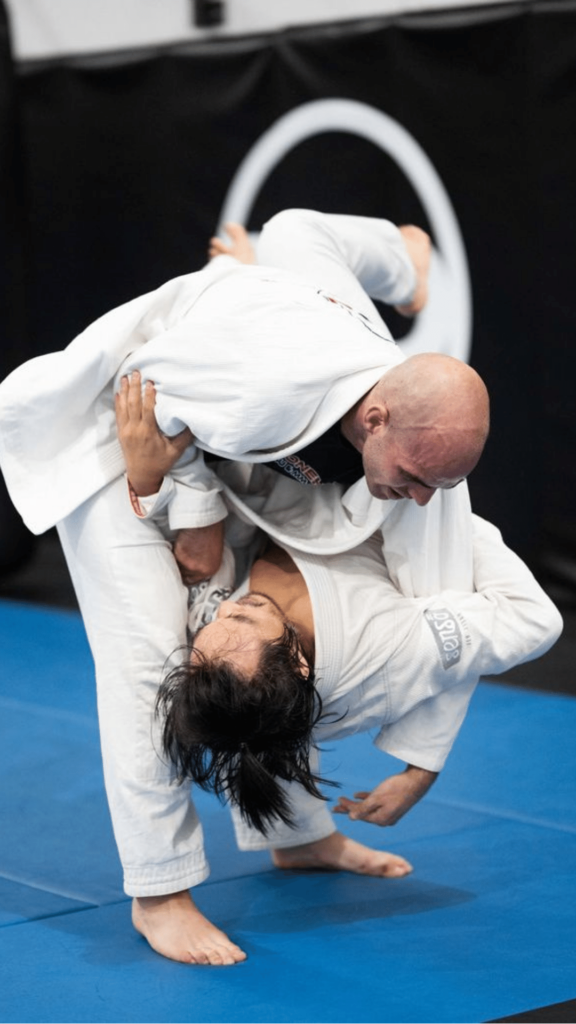 You'll learn plenty of skills as you move through the ranks which are used to subdue and control an opponent with whatever level of severity the student chooses. Your BJJ journey is physically and mentally demanding, however students benefit greatly from increased physical fitness, problem-solving ability, self-knowledge of their body and mind and the many social benefits of working within a large group of like-minded peers; not to mention Jiu Jitsu is fun and a great activity for forging new friendships.
Practical study of Brazilian Jiu Jitsu
Many students first learn about Jiu Jitsu through the popularity of mixed martial arts (MMA) competitions such as the UFC, where BJJ is prominent. The beginnings of the contemporary MMA competition were largely tied up with proving the combat-efficiency of BJJ, although the actual practice of BJJ as a sport, however, is strongly separated from MMA classes.
Jiu Jitsu is one of the world's fastest-growing martial arts.
Students of all ages and from all walks of life practice the art for a variety of reasons, including self-defense, fitness, camaraderie, stress relief, and fun. We often find a lot of our students who train BJJ also focus on strength & conditions and their cardiovascular health. Read our blog on Training Consistently to learn more about the health benefits involved with maintaining strong cardiovascular health.
GET STRONGER, FITTER & FASTER BY TRAINING JIU JITSU
THE PIONEERS OF BJJ TRAINING IN MELBOURNE.
JIU JITSU POPULARITY
As one of the fastest growing and most effective martial arts in the world today, most would argue that BJJ is responsible for the creation of the UFC where the wider public has been introduced to its true effectiveness in a realistic combat situation.
It is widely acknowledged that at least 9 out of 10 situations requiring self-defence end up on the ground; hence why BJJ has gained such popularity and notoriety as this art form is designed to get your opponent to the ground in a controlling position and rendering them harmless.
TRY JIU JITSU TODAY
Each class will focus on several different areas as you progress with your journey. Our focus is on safe grappling technique that can be practiced on a daily basis with no more fear of injury than any other contact sport. Even at the foundation phase Jiu Jitsu is physically and mentally demanding however you'll be amazed at your increased physical fitness strength and mental resilience that comes from training in this discipline.
Keen to start training Jiu Jitsu? If you're new to the sport or just want to try out a new gym, we always welcome newcomers. We even offer Kids BJJ Classes.
We are the pioneers of Jiu-Jitsu near Chadstone.